Rural women are worst hit Awareness is a key element for prevention and Cure: Dr. Babu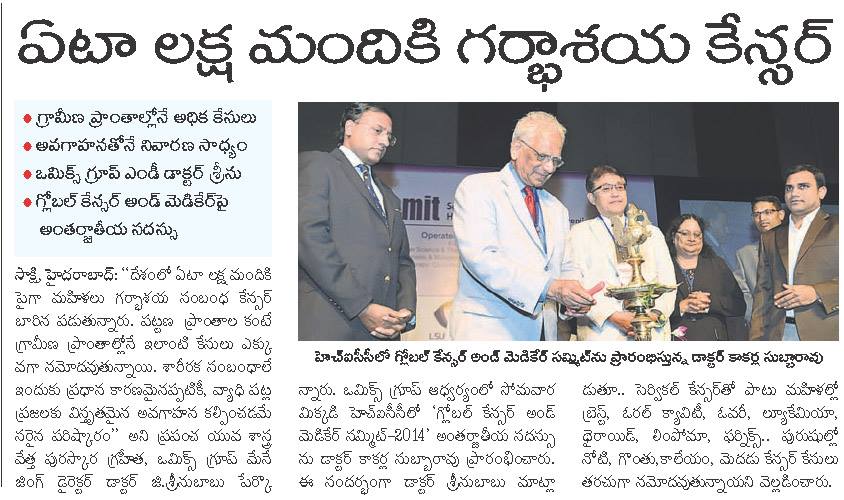 "More than one lakh women in India annually are diagnosed as having cervical cancer and the rural India than the urban centers are dominating the scenario" says the Global Young Scientist awardee and the OMICS International CEO dr. Srinubabu Gedela. Speaking at the inaugural session of the two day International event Global Cancer and Medicare Summit-2014 at HICC, Hyderabad, Dr. Srinubabu observed that Poor Sexual and reproductive hygiene and low rate of awareness are responsible for this precarious condition.
Reputed scientist and renowned Cancer care specialist of India Dr. Kakarla Subbarao was the chief guest that inaugurated the event. "Apart from cervical cancer, Indian women are prone to breast cancer, cancer in ovaries, oral cavity, thyroid, pelvic, and Leukemia. Indian men are subjected to more number of mouth, throat, brain and liver cancers" explained Dr. Srinubabu on this occasion.